What began as a child's innocent observation that all packaging is "trash in the making" has since grown into a deep, socially-conscious consumer mega-trend.


The facts could not be ignored.
We committed ourselves to find a better way.
Our goal is 100% backyard compostability. We are on the right track and making great progress. We'd like you to join us, help us, challenge us, work with us and be part of the movement for the greater cause.
Currently, Paper Water Bottle products are 98% landfill biodegradable*.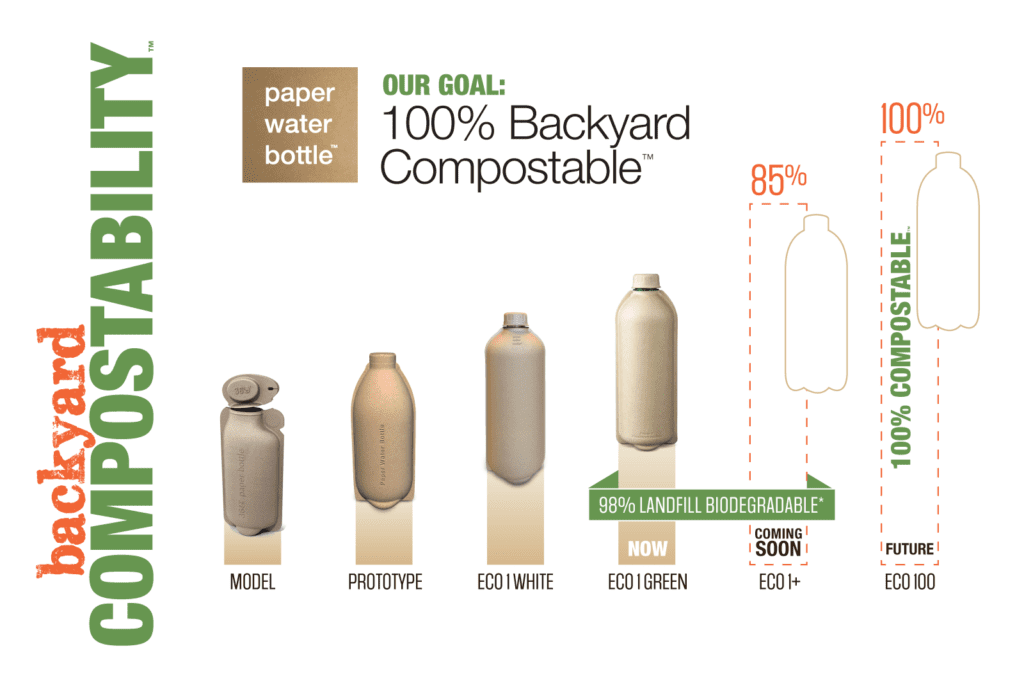 What is Backyard Compostability?
Our vision of Backyard Compostable™ is packaging consumers can toss in their backyard or home composter knowing it will break down at the same rate as the other natural materials.
Our mission is clear: We will help save our planet. Will you join us?
Let's Connect
Amazing! Our corporate culture matches Paper Water Bottle… save the planet!

Thank you for pursuing this important innovation! Paper Water Bottle is genius!

This concept is excellent! Hotels everywhere need Paper Water Bottles.

The Cosmetics industry needs to use Paper Water Bottle technology! Wonderful break through.

This is great. My university should order all our water in Paper Water Bottles!
Request More Information
You can order bottles or samples online. Looking for something custom or a larger opportunity? Contact us to create custom packaging for high-volume products or about using our technology to produce bottles directly for your customers.